How to Eat Seafood Like a Local in Croatia (with videos)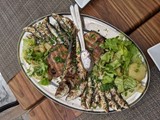 My husband and I lived in Split, Croatia for three months, and one of the best things about Croatia is the seafood. Growing up near the west coast in the United States, I am a HUGE fan of good seafood. Some of our favorites in Split were grilled fish (just about any kind) and fried calamari.
One major thing that held me back from ordering seafood more often was that I didn't know how to eat it 😅 I'm an overly anxious person who doesn't like looking like I don't know what I'm doing, and I could not find ANY good articles on how to eat seafood in Croatia. So, I wrote my own to help any others out there like me.
Fortunately, at the very first restaurant we went to, our server told us that the locals eat fish with their hands (after he observed us using our forks), and he brought us some hand wipes for when we were done. But even then, when you are brought a whole fish, head and spine still intact, it's kind of hard to know where to start. And don't even get me started on the scampi (aka shrimp/prawns), but I'll get to that too.
How to Eat Fish in Croatia
First, I'll start with the easy one (for me at least), and that's eating the fish. If you are brought a whole grilled fish, particularly smaller ones like blue fish or sardines, you'll definitely want to eat it with your hands.
The way we ate these was in two simple steps:
Pick up the fish by the head or just behind the head.
Peel the meat away from the spine from the top with your fingers.
It might look something like this when you're done.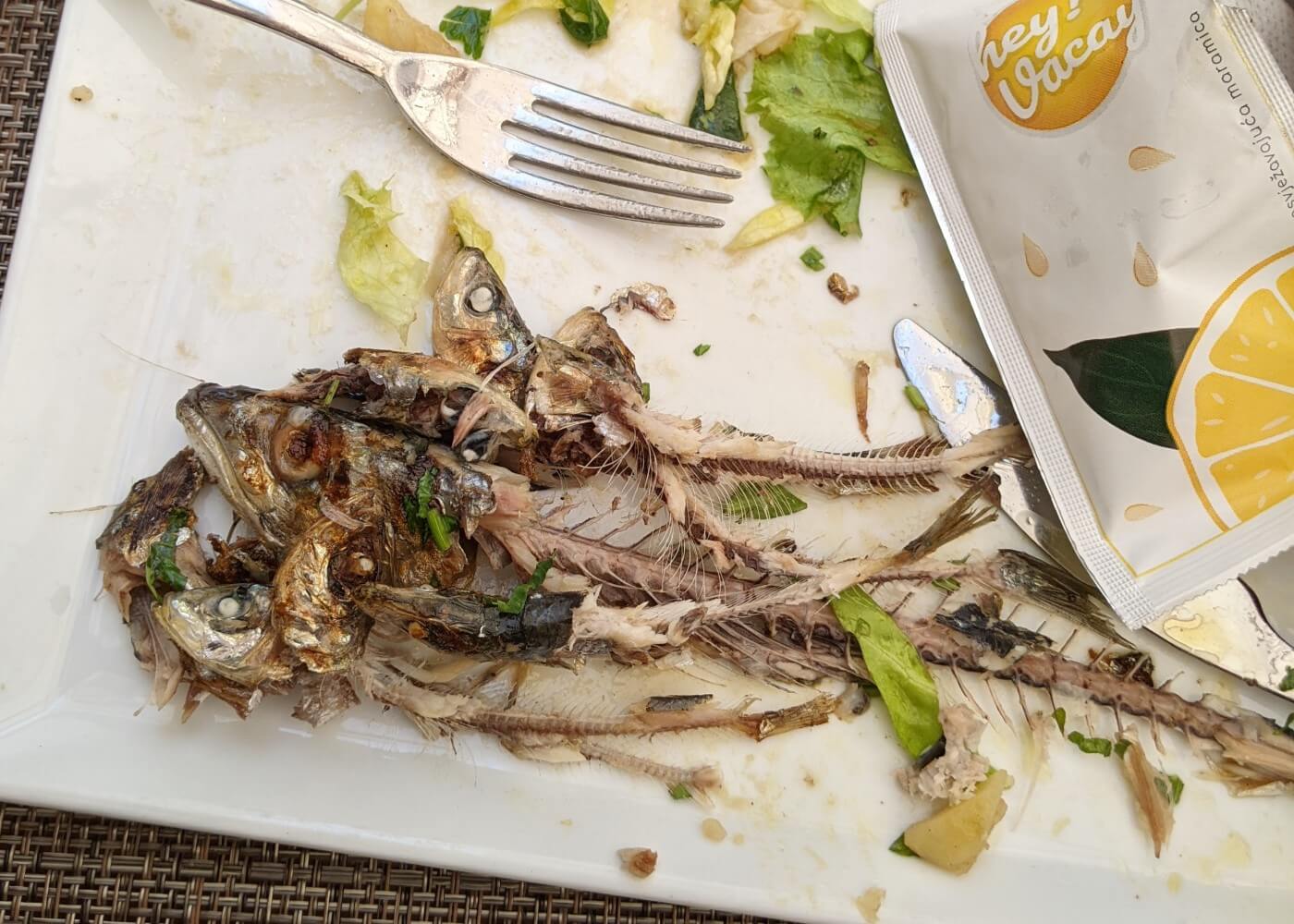 There are definitely some fish that you'll be served that makes sense to eat with a fork–like tuna steaks or larger sea bass filets. But for the most part, eat it with your hands.
Here's a quick video (really the last few seconds of a video) where you can see how he starts to hold the fish to eat it with his hands. Watch the full video to see how they prepare it!
Here's a video showing how to eat the larger sea bass fish. You basically just use a fork and knife or spoon to pull the filet away from the bone.
How to Eat Shrimp or Prawns in Croatia
Another popular menu item, particularly in the Dalmatia region, is scampi, shrimp, or prawns. These will often come with a fish platter or even in a risotto. For me, the effort to get the meat out of the shell of the prawns we had wasn't really worth it for the small bite you get out of it (though I do have to admit the taste was pretty good).
Since I'm not sure that I ever ate prawns the right way while I was in Croatia, I found videos of other people peeling and eating prawns so you can know what you're doing. The guy in the video is in Australia, but the concept for eating prawns in Croatia is the same.
How to Eat Squid in Croatia
Squid is another popular menu item. If you've never had squid or calamari before, it's kind of rubbery and has a fishy flavor to it. I personally like it battered and fried with lemon squeezed over it, but it wasn't bad grilled either. We just ate grilled squid with a fork and knife. You can just slice it up and eat it or eat it with your hands. See our squid cuisines below.
Grilled Squid (on a fish platter)
Definitely try a fish platter for two if you visit the Croatian coast. It's perfect for two people and generally has a variety of seafood to try. We got this meal, which included squid, from Lady Pipi's in Dubrovnik.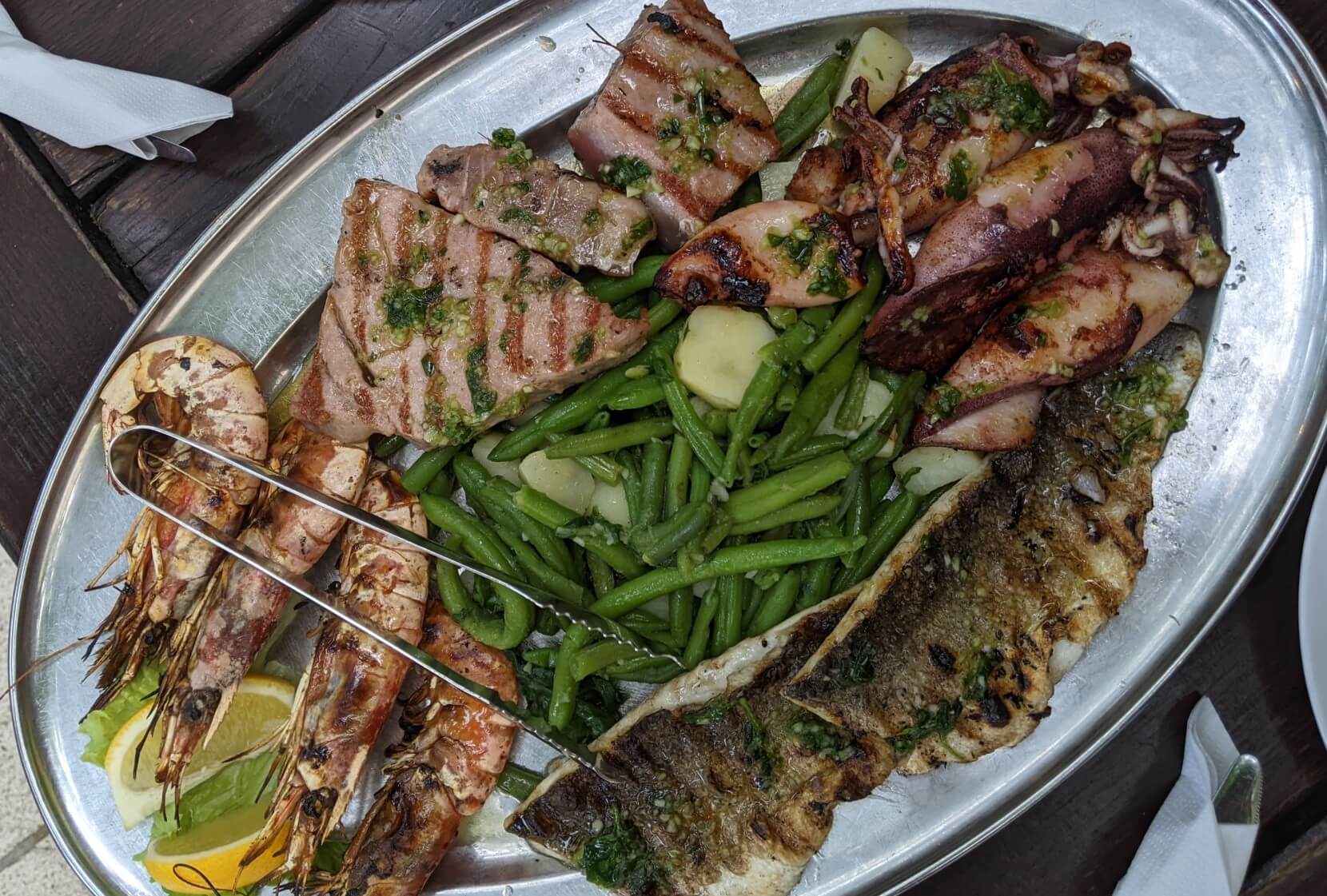 Fried Calamari
Can you really go wrong with fried food? We had this fried calamari in the Split waterfront near Old Town (I don't know the name of the restaurant though).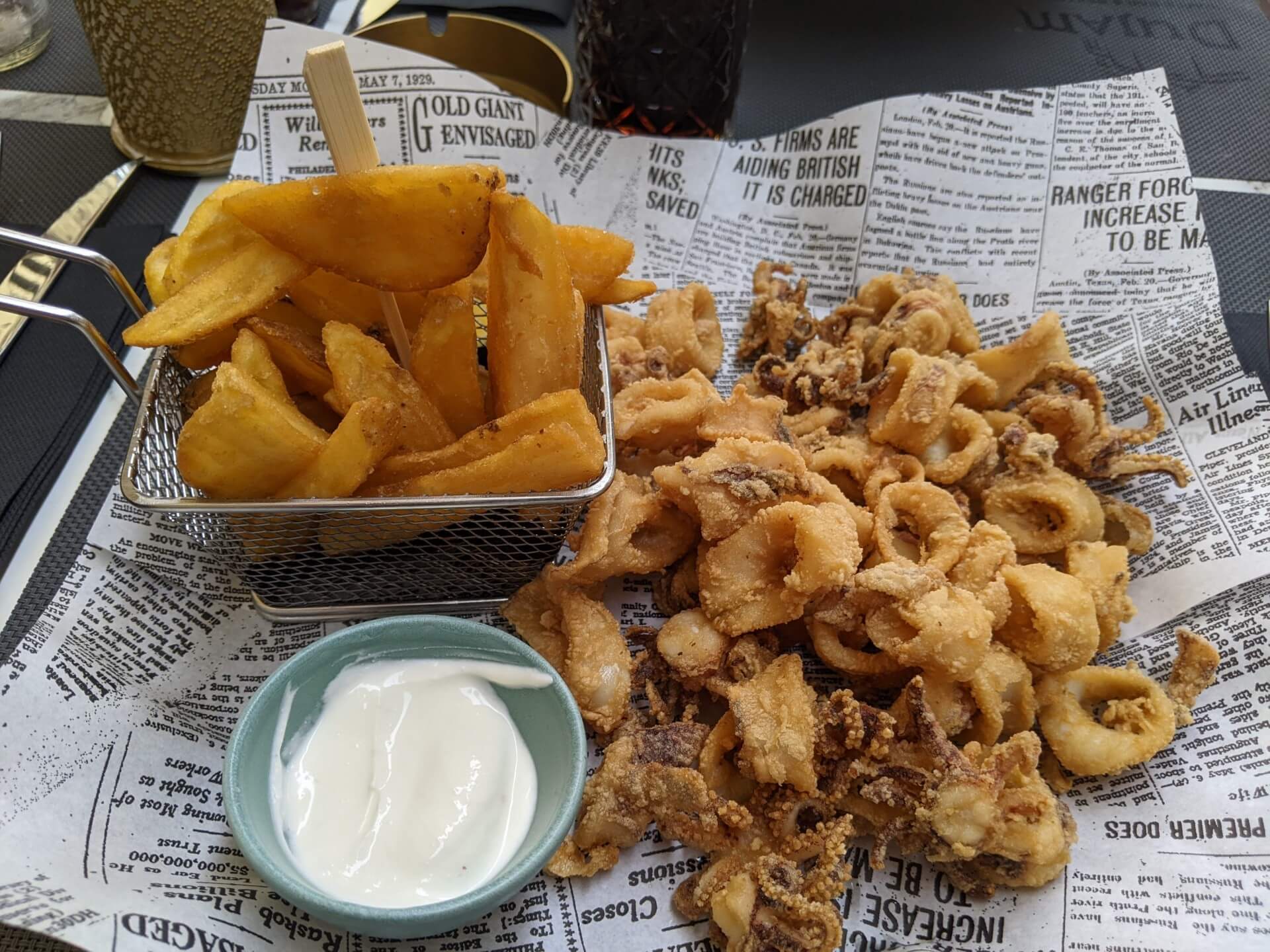 Crni Rižot (Black Risotto)
This is one you'll probably see a lot in tourist videos and on Instagram. We actually had this in Montenegro for the first time, and it wasn't bad. It's just a rice risotto with seafood in it, and it's dyed with squid ink. The one we ordered was a little too salty for me, but I'm sure other places do it better. And be prepared for it to dye your tongue black temporarily.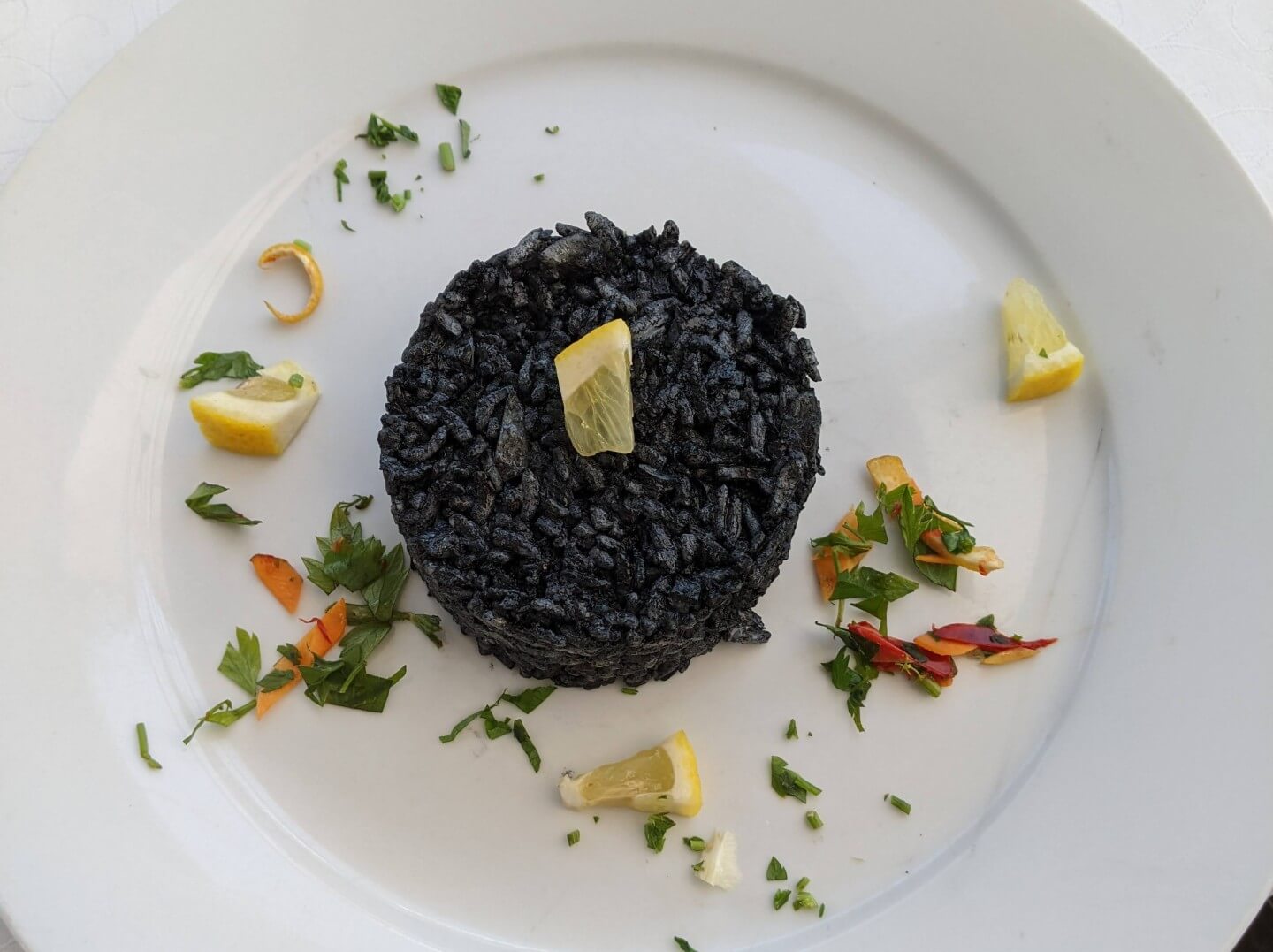 There you have it. A few solid recommendations from our travels as well as some guidance on how to eat seafood in Croatia for the anxious traveler. But honestly, Croatians are so nice and friendly, and most people will just be happy to see you there. They aren't going to be judging how you eat, so just do what feels right to you. After all, you're there to have fun and experience the world, so make the best of it!