In an effort to start creating the life we want for ourselves, my husband and I made a big decision in 2021 that we would move abroad. After we settled on Prague, Czech Republic, we made the big move just four months later. It was the perfect way to start off the new year, but like any time you move to or visit another country, it hasn't been without its challenges.
We want to share with you a few of the little nuances and mistakes we've made in our brief time here (three months to be exact) so that you can plan a little better and create a more seamless experience for yourself if you plan to live in Prague anytime soon!
Mistake #1: Registering with the foreign police late
When you plan to stay in the Czech Republic for over 30 days, you must register your stay with the foreign police within 3 business days of arriving in the country. In the hustle of our planning and moving, we forgot this step until we'd been in the country for about a week already.
So, as quickly as possible, we made our way to The Department of Foreign Police in Prague to make sure our three-month stay was registered.
Upon our arrival, we weren't entirely sure what we were doing. There were several forms laid out on a desk, and Google translate didn't help much to tell us what they were, so we grabbed one that we thought looked right and filled it out. When we handed it to one of the police, we struggled with the limited English that he knew and the limited Czech that we understood, but eventually figured out that we filled out the wrong form. He handed us the correct form to register our stay, and we filled that out.
We handed the police our forms, and then the next issue arrived–we were four days late in turning our registration in. Of course, we knew this, but again, the language barrier was strong here, and they just kept repeating at us that we weren't within the three days. Finally, we were able to get from them what that meant for us and what we needed to do.
We each had to pay a fine of 500 Kč (Czech Korunas or Crowns) for registering late. That's about $23 each. We didn't have any cash on us, so they directed us to the nearest Bankomat (ATM) where we could pull out some money. We came back and went into an office with another officer where we paid the fine and registered our stay. And that was that.
Biggest takeaways:
Go register your stay as soon as possible (within 3 days, but sooner if you can).
Take a translator with you if you can - or at the very least know that you need to "Register your stay." That was the English term that they used with us.
If you know you're going to be a couple of days late, then take some cash with you (in the form of the local currency).
Mistake #2: Not setting up our Litačka public transportation app correctly
If you're going to stay in Prague for an extended period of time, and you don't have a car, it makes the most sense to purchase a long-term public transportation pass. What we didn't know before we left is that you can do all of this online. We went from one Metro stop to another to the different ticket stops trying to purchase a three-month pass only to finally end up at the Litačka offices in Škodův palác where they told us we could get an app and do everything online.
So, we downloaded the PID Litačka app, set up accounts, and purchased our three-month season pass. So now, anytime we traveled by public transportation, we just needed our phones on us to show our pass, or so we thought (like the subheading denotes, we did miss a step here).
In Prague, you don't have to show your tickets/passes every time you get on a bus, tram, or Metro. But every now and then, ticket inspectors will come through and request to see your tickets, and if you don't have them, you'll have to pay a fine. Well, we had our tickets, or thought we did, but when we went to let the inspectors scan our QR codes they didn't work.
Fortunately, we were at our stop when this occurred for the first time and the inspectors spoke English and were very nice, so we stepped off the Metro to figure out what was wrong.
When you set up the app and your transportation passes, you can tie a personal identifier (like a credit card) to your pass. This is what we did, but that meant that when we showed our pass, we just had to let them scan our credit cards. However, we didn't have the contactless credit cards, so scanning those didn't work. We eventually figured out that we just needed to move the passes to our individual devices. But during our encounter with the inspectors, we did receive a fine of 50 Kč (just over $2) each for them not being able to scan our passes. We had to pay that online or at a specific location within 14 days.
Takeaways:
Set up your pass correctly–if you have a contactless credit card that you set up as an identifier, then you should be fine. But it's often easier to just pull out your phone to scan, so if you want to move your pass from your credit card to your device, follow these steps:


On the app, go to your account (tap the little profile icon), then under your credit card, tap the menu icon on the pass there and tap "Move" to move it to your device. Had we done that from the start, our QR code would have worked and we wouldn't have been fined.
Mistake #3: Not taking advantage of social media fully
I don't know why I didn't think of this until we'd already been in Prague for over a month, but you should totally take advantage of Facebook while you are there. You can get recommendations for anything from expats and locals and people who have experienced it all before.
I found a great hairstylist to cut my hair through the recommendations I received on Facebook. But, had we joined these Facebook groups during our planning phases, it might have helped us find a cheaper place to live than going on airbnb.com or flatio.com.
Here are the Facebook groups that I'd recommend:
And, if you're more extroverted than we are, you can use these groups to find other like-minded adventurers to meet up with and explore the wonders of the Czech Republic.
Biggest takeaway:
Ask people on Facebook for recommendations on places to stay/live. You might just find a local who has a sweet rental in the city center that's less expensive than your online options.
Mistake #4: Taking the Metro everywhere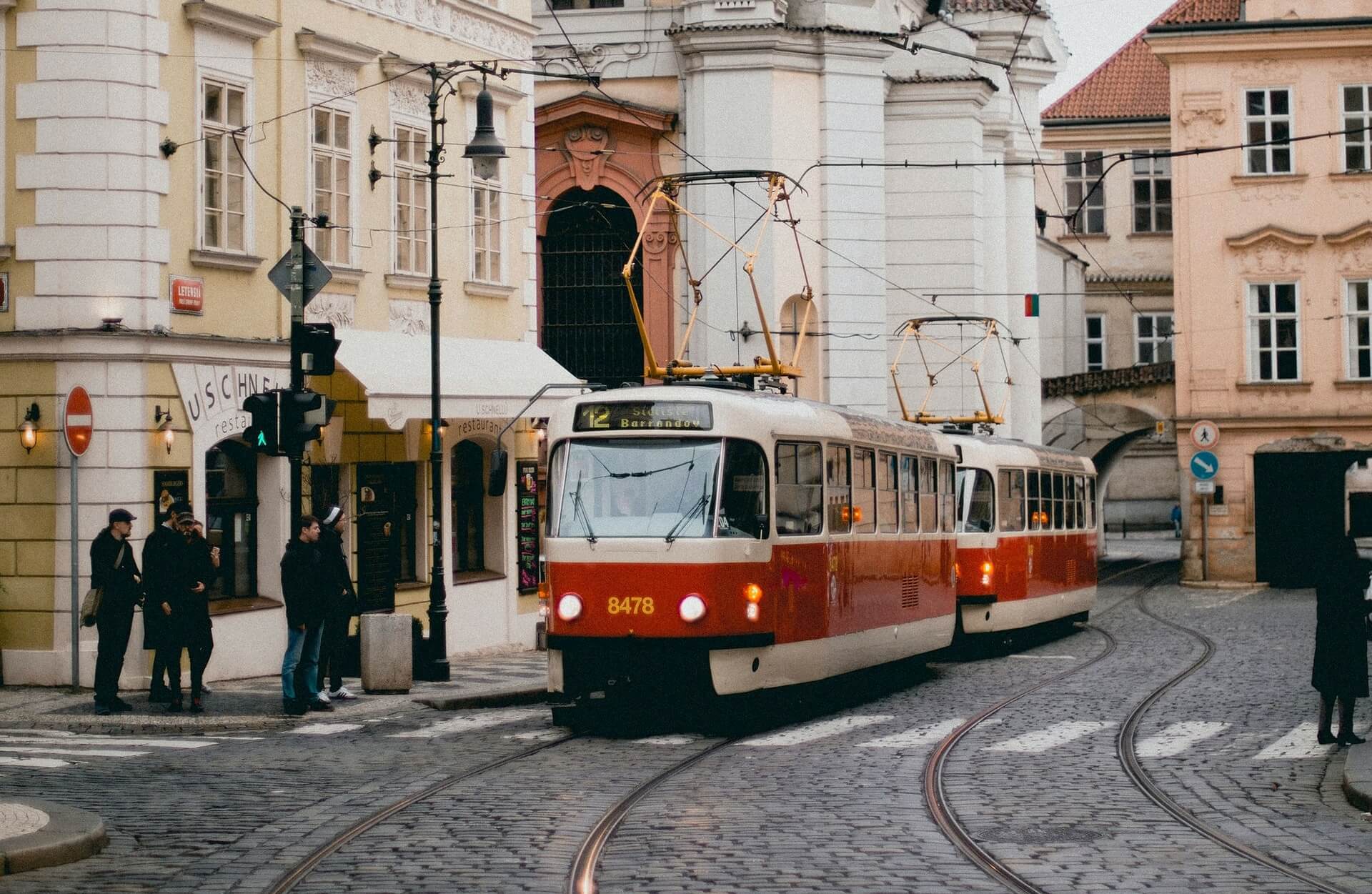 We take the Metro everywhere. It's a quick and convenient way to travel, but we probably could see a little bit more of the city and get a more full experience if we diversify and take the trams and buses more. Learning the Metro is easy, especially if you're just going into the city center and along the main lines. But there are tram and bus routes throughout the entire city too. You can use the Litačka app to show you all the stops and routes near you.
This has just been a matter of staying in our comfort zone, which is fine, but if you want to really get to know the city, taking the buses and trams more is a must.
Those are the mistakes that are worth sharing to help you all out. If you have decided to move to Prague, congratulations! It's a super fun city to visit or live in no matter what time of the year you go, and we wish you the best in your travels!